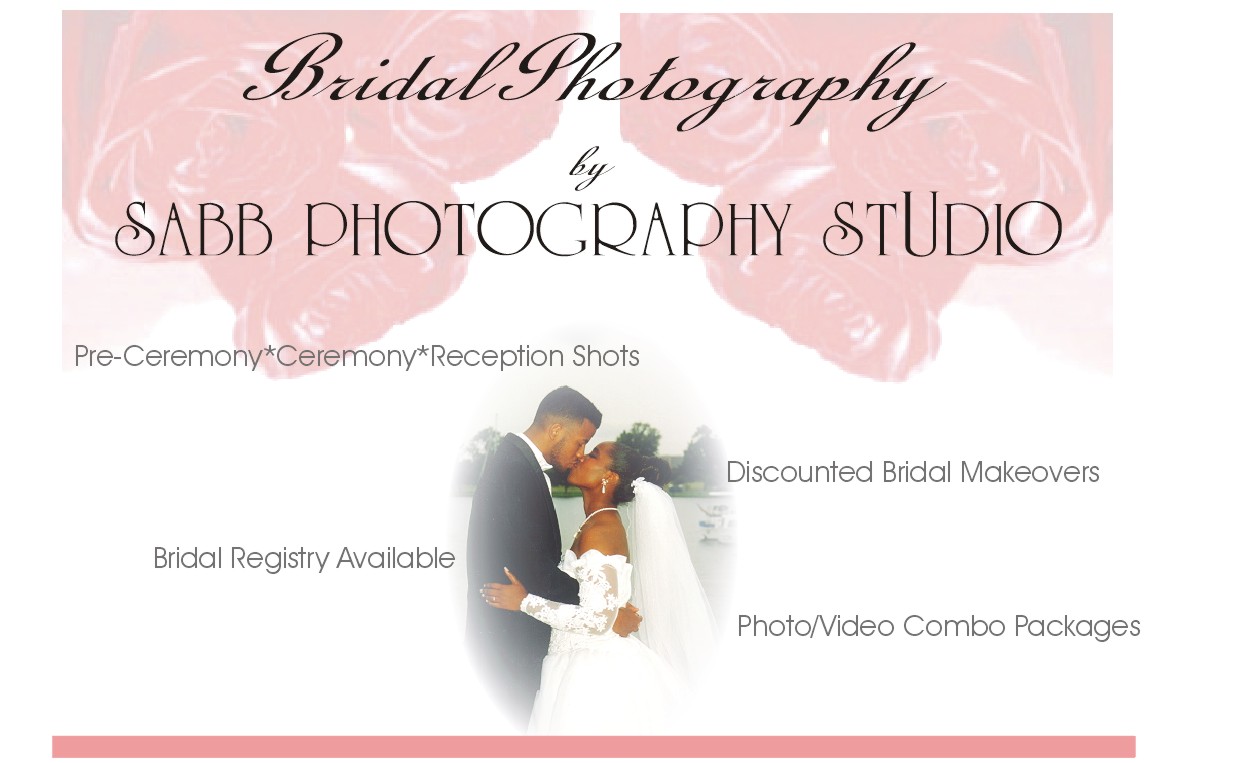 ...Click on a couple to view snapshots of their wedding day!


Read actual testimonials from satisfied SABB customers...
Call us today for package information and prices.
(202) 829-9600
Ask about our photography/videography combination package!

Earn up to $100
SABB PHOTOGRAPHY STUDIO pays up to $100 for any successful wedding referrals we receive!

So tell a friend about us!!!!

SABB PHOTOGRAPHY STUDIO